The local CS:GO scene has been blowing up with players entering the scene and showcasing the highest level of competitive play in the country. Meag8 is the latest player to come in, with the Autumn Cup tournament.
The Qualifiers were held this past weekend as 16 teams battled it out, Swiss format style, for a spot in the Final 8 for the main event taking place the weekend of the 31st March. If the Qualifiers are anything to go by, the end of the month is going to bring some explosive CS:GO for the audience.
You had the likes of White Rabbit Gaming and Bravado Gaming clean sweeping their way to the Final 8, whilst Energy eSports, Damage Control and others dropped a map but still cruised through. There were some exciting moments such as FlipSid3 squeaking through, as well as upsets such as Ventus.Pro not making it to the main event.
The teams that make up the Final 8 are as follows: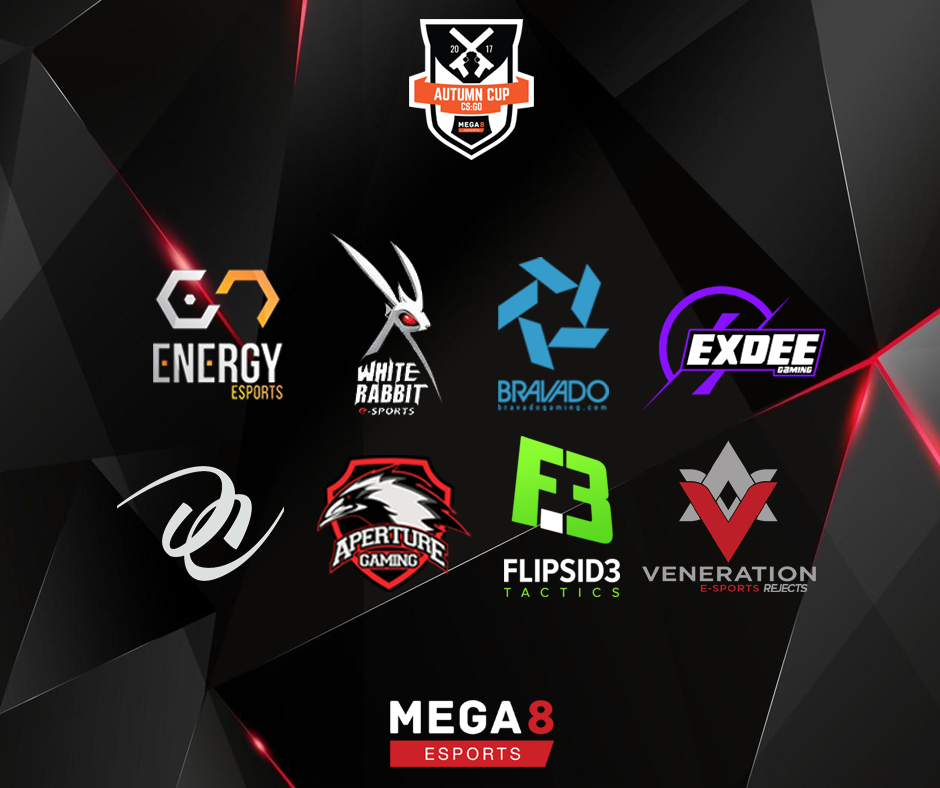 Aperture Gaming
Bravado Gaming
Damage Control
Energy eSports
Exdee RSA
FlipSid3 Tactics South Africa
Veneration Rejects
White Rabbit Gaming
With the Qualifiers done and dusted, the stage is set for an explosive Final 8. Stay tuned to the Mega8 channels to stay up to date on casters' thoughts, player interviews, details on the Final 8 and more. This year is shaping up to be an exciting year for the local CS:GO scene, you don't want to miss out.