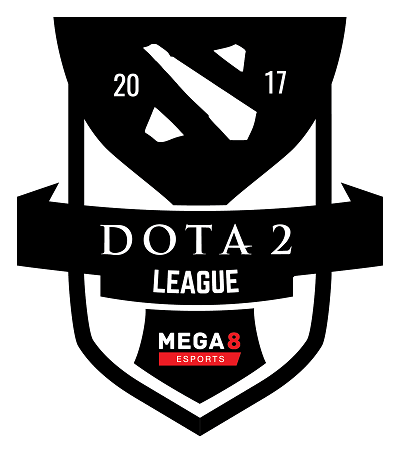 Mega8 is proud to announce the launch of The Pro 16 Dota 2 League.
South Africa's top eight Dota 2 teams have been invited to take part in the league, with the additional eight spots still up for grabs.
The eight undecided spots will be filled by teams competing in a series of qualifiers.
In terms of the actual competition, The Pro 16 Dota 2 League will consist of two seeded groups of eight, with prize money of R20,000 going to the top four teams.
The top four from each group will also receive an invite to the Mega8 Summer Cup in 2018.
Qualifiers for the main event kick off on the weekend of 14 October 2017.
If you would like to enter a team into the qualifiers, you can do so HERE. The qualifiers are open to teams from across South Africa.
Once the full line-up of teams is decided, a fixture list will be released. Matches will take place and be broadcast every Sunday from 15h00 to 21h00, starting on 22 October 2017.
Alexander Schmid, Head of Operations at Mega8 eSports, is delighted about the launch of the new league: "The Pro 16 Dota 2 League is a much-needed league structure in South African Dota at the moment. Currently, the team at Mega8 and myself feel the Dota community is not getting enough opportunities for competitive play in this country and as an eSports company that prides itself in working with the community, we are going to help fix that problem, starting on the 14th of October."
Devin "Hellbird" Rigotti echoed the sentiments of Schmid: "Mega8 has shown in the past year that South Africa is capable of producing quality events that we can all be proud of. The previous events proved that Mega8 is here to stay and now we are fortunate enough to enjoy some of the best teams in South Africa take each other on and produce fantastic games for spectators to enjoy.
"Dota 2 has been a little quiet this past year, but Mega8 has come to the party to produce more events that the community truly needs and through consistent competition, I expect that not only will these teams become stronger and stronger, but these events will also become more and more entertaining to an ever-growing audience."
Mega8 General Manager, Given Radingwana, believes The Pro 16 Dota 2 League is going to push eSports to the next level in South Africa.
He said: "As a company, we are continuously striving to bring the community what they want. We are always innovating and adapting our strategies to ensure they are aligned with public interests and The Pro 16 Dota 2 League is part of that. It allows players to hone their skills while creating a continuous healthy competition between the players, and this is something we are really excited to introduce."
For any queries about the league, please email Devin "Hellbird" Rigotti on [email protected].
Stay tuned to the Mega8 website for more information on The Pro 16 Dota 2 League, as well as future tournaments and events. You can also follow us on Facebook and Twitter to ensure you miss nothing!