#BlackFriday is coming, people! Are you ready to fight the queues and crashing websites for a good deal or two?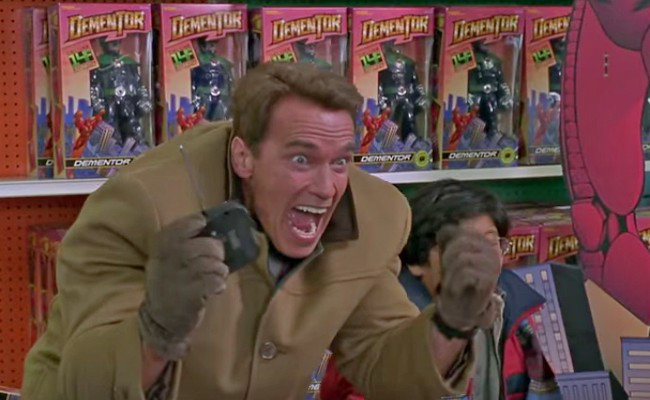 Who doesn't love a bargain? We all do, but they are tough to come by in our current economy. You just have to look at the current cost of games and gaming equipment to know that any saving is most welcomed!
And while we know that we probably shouldn't be dropping R1k on the latest video game, #BlackFriday on 24 November provides us with an excuse to spoil ourselves with anything and everything gaming.
#BlackFriday first hit our shores back in 2012 when Takealot jumped on the trend from the USA. South African retailers have not looked back since. To put things into perspective, Takealot are expecting sales of R80- to R120-million during their five-day sale alone. Wow!
Pretty much every store, physical or online, will be having some sort of sale this #BlackFriday, but which ones are going to give you the best value for your buck?
We take a look at some of the Black Friday 2017 gaming-related and geeky sales we are most excited about:
Raru
The online store does not mess about when they have sales, so we are expecting big things for #BlackFriday. Raru's website currently has a countdown clock to Friday, so we can expect something rather special to take place, surely? When they had their birthday sale not too long ago, their gaming offerings were brilliant, so hopefully they will continue that trend for #BlackFriday. For those who can't wait, Raru currently has a 30% off sale on certain games right now.
Dion Wired
Dion Wired are pushing #BlackFriday hard. Their consoles will be on sale, while they are advertising big savings on games. FIFA 18 will be going for R799 on PS4 and Xbox One, while Xbox One S consoles and PS VR units will be marked down to more affordable prices. Their sale will be taking place both online and at their stores, so you have no excuse to miss out.
Cosmic Comics
For all your geeky requirements, Cosmic Comics in Johannesburg will be having a pretty special sale – 40% off everything. Wow! If you don't live in Jozi, don't stress. Check out their Facebook page and place your orders directly with the staff. They courier their stuff anywhere in the country, so you don't need to miss out on this mad sale. I think I need to chat to them about their 'Stranger Things' Funko Pops. Be right back…
Makro
Makro also love to get in on the #BlackFriday spirit. Console bundles, crazy savings on games, and television deals are all being pushed by the retailer, and like Dion Wired, you can grab these deals both online and in store. NBA 2K18 will be going for R699 on the next-gen consoles, while PS4s and Xbox Ones will be marked down rather nicely. Tempting!
Loot
Another online store is ready to bring the savings to you. Loot will have items at up to 80% off. Madness! Loot are usually pretty good with their sales, so #BlackFriday should be no different. They have a banner advertising their #BlackFriday sale on site right now, and it is set to start as the clock strikes midnight on Friday morning. Get those energy drinks at the ready – you are going to need them. Loot also do Daily Deals, so you can pick up a bargain right now by popping over to their site. They have FIFA 18 for R749 at this very moment – what a steal!
Takealot
The online retail giant will be having their Blue Dot sale. While they are not giving too much away as yet, you can expect many great deals in the gaming department. Takealot seldom shy away from giving great deals to us gamers, so be sure to check in on Friday to see what treats you can pick up.
While there are going to be some crazy sales across the board – and we all want some cool new stuff, we would like to warn you that December and January are VERY long months when it comes to bank balances, so please spend wisely.
***Mega8's #BlackFriday wishlist***
– An affordable 4k TV to have us ready for the Xbox One X.
– A top-of-the-range gaming chair at a rock-bottom price.
– 'Call of Duty: WWII' at a massive discount.
– Controllers at discounted prices.
– Chips and snacks in bulk at amazing prices.
What are you looking to purchase this #BlackFriday? Let us know on our Facebook and Twitter pages using the hashtag, #Mega8BlackFriday.
May the force be with you this #BlackFriday!