Join us as we take a trip down memory lane to check out 'Duke Nukem 3D'.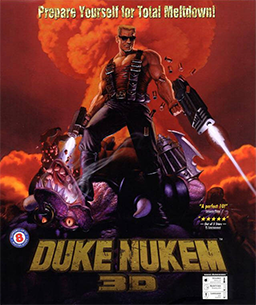 Name: Duke Nukem 3D
Genre: First-person shooter
Release Date: 1996
Developer: 3D Realms
What was it all about?
'Duke Nukem 3D' was a first-person shooter with a crazy storyline. It was pretty much filled with content which no child should ever be exposed to, but every single kid that played it loved every minute of it.
From graphic scenes to strippers and erotic undertones, 'Duke Nukem 3D' was a phenomenon which every gamer simply had to get their hands on, even if it meant lowering your morals and standards for a few hours of fun per day.
Gamers took control of the insane Duke Nukem, who basically had to save earth from an alien invasion. A plethora of weapons were at the disposal of the player, and to this day 'Duke Nukem 3D' is credited with being one of the main reasons why first-person shooters are so popular.
The game was fast-paced, action-packed, and seedy. What more could you want from a video game?
#ThrowbackThursday – Battletoads
Best part about the game?
This depends on you moral standpoint. The game came under fire for its use of strippers and erotic vibes, with controversy following it to this day. However, gamers loved it as it brought a different dimension to the gaming landscape, and asked a lot of questions about what is right and what is wrong with the portrayal of women in video games.
Seedy stuff aside, the game was just a great play, and the action you are involved in is far more interesting than the 'naughty' stuff going on around you – although the 12-year-old boys that played the game may tell you something different.
The gameplay flowed well and there was little wrong with the mechanics. It worked, and that is why people still love it to this day. It was the perfect FPS for the period and gave the likes of 'Wolfenstein 3D' and 'Doom' a run for their money – so you know it is decent if in their company.
The game in glorious colour…