Meet Brandon Addison, a Dota 2 player with a desire to take South African eSports to the next level.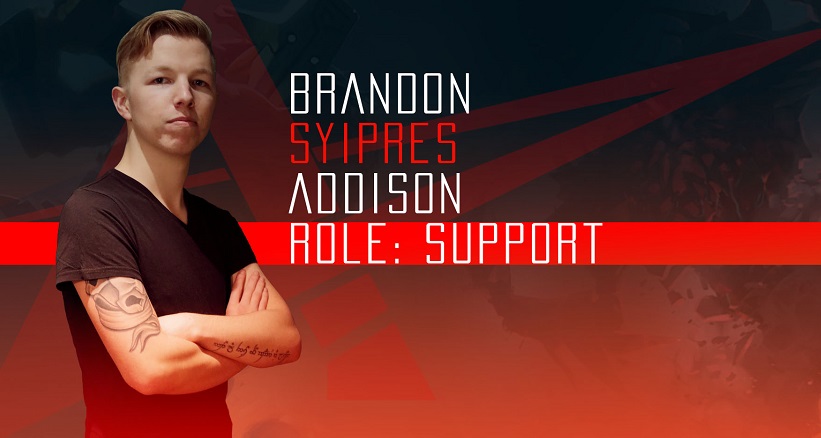 Full Name: Brandon Addison
Nickname: Syipres
Age: 21
City of Birth: Cape Town, South Africa
Current City: Cape Town, South Africa
Team: Alpha Star Gaming
Game(s) You Play Competitively: DOTA 2
Meet South Africa's eSports stars – Tertius de Bruin
How Did You Get Into eSports?
I started playing War3 DotA with a group of high school friends back in 2011. We played together a lot and shortly after the release of DOTA 2 we decided to enter a team into the then Do Gaming League (DGL). I still play in a team with one of those friends today (Jeric).
What Has Been Your Best eSports Moment To Date?
Our recent achievement of coming 4th at the 2017 VS Gaming Championships (VSGC) has probably been my biggest achievement personally.
What Do You Hope To Achieve Through eSports?
I hope that I can work in this industry full time. I'd obviously like to do so as a player, but past that I wish to get involved behind the scenes too in a managerial or even a pundit position.
What Are Your Hopes For South African eSports?
For it to become a sustainable industry and one that a significant percentage of participates can aspire to dive into full time.
Who Do You Consider To Be South Africa's Best Competitive Gamer And Why?
Understanding that my knowledge outside of Dota is very limited, I'd have to say Doni. He's the only South African player I know who has managed to get into an international team, he was the first to 7k MMR. Whilst he's not a player anymore, Scant has also achieved a lot on the international stage, currently coaching a Filipino Dota 2 team, HappyFeet.
What Is The One Thing You Would Change About eSports And Why?
Locally speaking, possibly the lack of a legal body that specialises or just handles eSports related affairs.
The South African DOTA Diary: What does this button do?
Rapid Fire!
Favourite Game of All-Time?
DOTA 2
Favourite Gaming Character?
Ezio Auditore da Firenze (Assassin's Creed)
Favourite Snack?
Chocolate-covered peanuts
Favourite Beverage?
Castle Lite
Favourite Musician/Band?
Linkin Park
Favourite Sports Team?
Chelsea
Favourite Movie?
Lord of the Rings: The Return of the King
Favourite TV Show?
Game of Thrones
Favourite Actor/Actress?
Tom Hardy
Favourite TV/Movie Character?
James Keziah Delaney (Taboo)
Who Would Win In A Fight Between Nathan Drake and John Marston?
Never played either game so haven't a clue 😛